11th Month Inspection
Signet Home Inspections, LLC
11th Month Home Inspection Services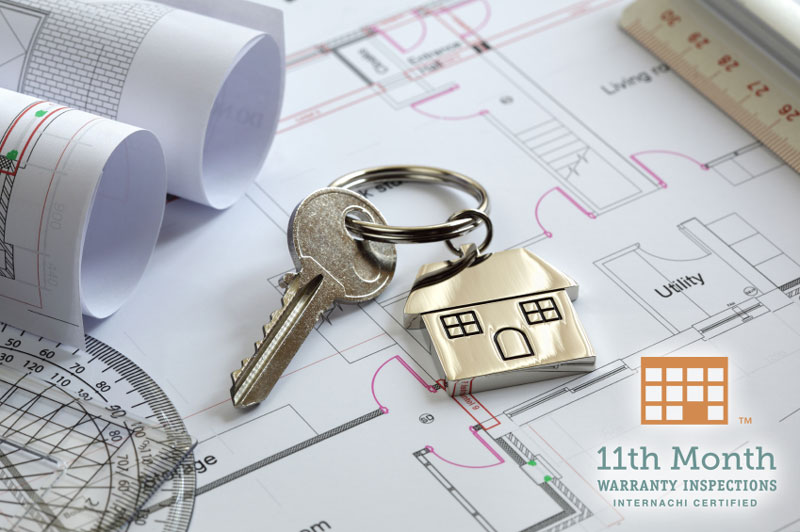 It seems like just yesterday since you bought your new house, the anticipation, the excitement, and the work! But time has flown by and your first year is almost up. Even though homeowners of new houses and condominiums have rights for up to 10 years on many of the home systems and components as well as concealed structural defects pursuant to California civil code section 895 to 945.5, the first year of a builder's warranty period is particularly important as the builder has responsibility for a broader range of defects during the first 12 months after purchase. Unfortunately many defects or issues that would be covered by the builders 1 year warranty go undiscovered until it's too late because few home owners are trained to know what and how to inspect for these potential defects.
Some buyers do not believe they need a professional home inspection as performed by Signet Home Inspections during the purchase of a new house or condominium because the home has been built to "code" and was inspected for building code compliance at various stages of construction. Many defects can however, go undiscovered because building codes are minimum standards and building code compliance inspectors have time constraints which preclude 100% inspection of every home. Significant health and safety items also often go undiscovered. Additionally, local inspectors are not necessarily concerned with workmanship as long as the systems and components meet minimum code requirements. Whether or not a professional home inspection was obtained at the time of purchase, having an 11th month warranty inspection is a wise decision. We at Signet Home Inspections want you to receive what you paid for and what you naturally expect in a new home.
After a new home has been lived in for nearly a year, there can be signs of system or component malfunction, unusual wear and settlement which often go unnoticed by the homeowner. Landscaping and other improvements can also have a negative impact on the home. A certified home inspector will look for health or safety defects and signs of defects such as settlement and moisture intrusion. The inspector will operate the heating, cooling and other systems and look for unusual characteristics or performance. A professional home inspection can help you make a more informed and concise request for repairs, often resulting in a more timely and positive response from the Builder.
In addition to providing a safe refuge and shelter from the elements, your home is a substantial investment. An 11th month warranty inspection by Signet Home Inspections will help protect your investment as well as protect your family, guests and possessions.