About Us
Signet Home Inspections, LLC
About Us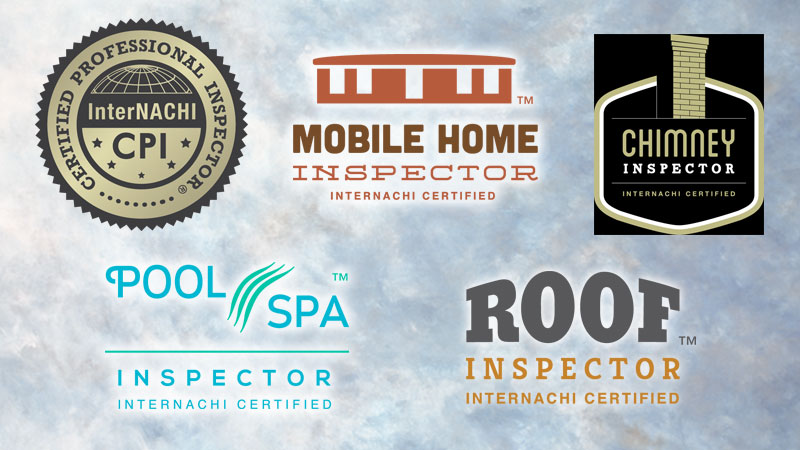 "Sealed with Pride – Stamped with Confidence"
Mission Statement: Signet Home Inspections endeavors to provide home buyers and sellers alike with the very best the home inspection industry has to offer with cutting edge technology, exceptional customer service, and a commitment to continuing education within the discipline of home inspection.
Areas Served
Signet Home Inspections serves the following areas for Northern California Home Inspections:
Nevada County Home Inspections
Placer County Home Inspections
Insurance
California remains a state that does not directly regulate the home inspection industry therefore it is important to not only make sure the home inspector you are considering is qualified, but that they also have a good insurance policy for both general liability and errors & omissions insurance. Keep in mind that all policies are not created equal. For instance, the State of Nevada is a state that does regulate the home inspection industry and we at Signet Home inspections feel their insurance requirements are way too low and actually have five times the coverage they require.
Our Insurance
Insurance Carrier: The Hanover Insurance Group
Our Certified Professional Inspectors
Kevin Minto, CPI -ext 100
Kevin, President and founder of Signet Home Inspections, LLC brings a wealth of construction experience to the table and has been involved in the construction industry in one way or another since 1976. He has participated in building and remodeling both residential and commercial structures and has hands-on experience in all phases of the construction process.

Kevin is an armed forces veteran that proudly served in the United States Air Force as a Crash Rescue Firefighter having received numerous commendations and an honorable discharge upon leaving active duty.

Kevin is an InterNACHI Certified Professional Inspector with a commitment to continuing education and has scored an average of over 97 percent on all qualifying and specialty inspection exams. He is also trained and InterNACHI certified in a number of specialty areas including:
Roof Inspections
Chimney Inspections
Mobile Home Inspections
Pool & Spa Inspections
HVAC Inspections
Electrical Inspections
Deck Inspections
Annual Home Maintenance Inspections
––––––––––––––––––––––––––––––––––––––––––––––––––––––––––––––––––––––––––––––––––––––––
Cole Temple, CPI -ext 101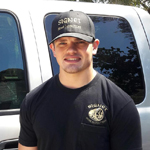 Cole has always had an aptitude for building, discovering how things work and fixing them when they break. From his classic 1971 Chevy truck rebuilt from the ground up, to the custom furniture built for his house and structure built for his property, Cole's passion for all things building makes him the ideal home inspector.

Cole is an InterNACHI Certified Professional Inspector with a commitment to continuing education and has scored over 95 percent on all qualifying inspection exams. He is also trained and InterNACHI certified in a number of specialty areas including:
Roof Inspections
Chimney Inspections
HVAC Inspections
Electrical Inspections
Deck Inspections
Annual Home Maintenance Inspections