Signet Home Inspections, LLC
"Sealed with Pride – Stamped with Confidence"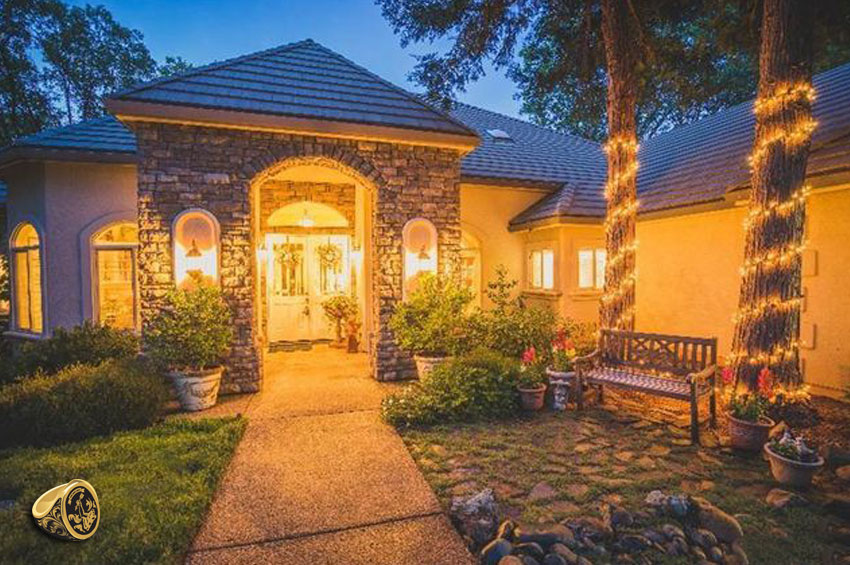 Signet Home Inspections not only gives you the best in customer service, but offers the latest in home inspection technology coupled with over 35 years of experience in the building trades to give you the peace of mind that your home inspection will meet or exceed your expectations in every way.
"Since the culmination of what your hard earned money is paying for with any home inspection is found within the report itself, it only makes sense to use that as a key benchmark in choosing your home inspector. So we challenge you compare the value of our home inspection report to that of our competition and we think you'll see the difference."
For instance, since REALTORS© representing our clients are extremely busy juggling many things at once, they prefer a quick summary especially of the safety issues that have been identified. So our reports begin with a summary of defects, color-coded for easy identification according to importance.

We have also heard time and time again that our clients who are normally the buyer, want a detailed and thoughtful report with plenty of pictures and commentary when appropriate. So we go the extra mile and not only provide captioned images of a particular defect but in addition we provide what we call "detail images" that allow our clients to see those areas of the house most homeowners will rarely if ever venture into. Places like the roof, attic and crawlspace.

Our reports also include a convenient deficiency summary at the beginning and we spend the time explaining things and when necessary, we'll provide the findings of additional research on a particular subject. So instead of a "canned report" produced on site or shortly thereafter, we take the time necessary to provide a custom report specifically compiled for the property you are thinking of buying and not a reconstituted one-size-fits-all report massaged to fit the home you are considering buying. But don't take our word for it, Click Here to see a copy of our report and see one of the many things you'll get for your money when you choose Signet Home Inspections for your next home inspection!
In fact we are so confident that you will be pleased with our services and home inspection report, that we guarantee if we miss anything in our inspection and you wish you had not bought your house after all , we will buy your home back for the full purchase price you paid – period!

Why we chose the ~Signet Ring~ as our logo
In ancient times, the signet ring was far more than a piece of jewelry. It produced the official seal of a king or nobleman that not only declared its authenticity, but carried the full weight of the ring bearer's authority, honor and integrity. A good example of this is found in Genesis 41:41-44 that reads: "So Pharaoh said to Joseph, "I hereby put you in charge of the whole land of Egypt." Then Pharaoh took his signet ring from his finger and put it on Joseph's finger."…Then Pharaoh said to Joseph, "I am Pharaoh, but without your word no one will lift hand or foot in all Egypt."
"Likewise, when you receive a home inspection report from Signet Home Inspections, it is as we say "Sealed with Pride – Stamped with Confidence" and reflects our commitment to honesty, integrity and confidentiality."
If you're looking for the best Northern California home inspectors, Auburn home inspectors, Lincoln home inspectors, Roseville home inspectors, Grass Valley Home Inspectors, Nevada City Home Inspectors and Penn Valley Home Inspectors you've come to the right place. Signet Home Inspections serves Auburn, Lincoln, Rocklin, Roseville, Nevada City, Grass Valley, Penn Valley, Colfax, Truckee, Tahoe and surrounding Northern California areas.